My name is Agatha Anne Bunanta
I'm an amateur photographer who always admire the beauty of life.
FPSA, GMPSA, GPSA, EFIAP/p, ARPS, GPU-Cr4, GPU-VIP3, A.FPSI***
I want to change the world …
I want the world to be as beautiful as I want to be.
Photography helps me to create my own world.
The world that I see from my eyes and heart.
The world that imperfection become perfection.
The world that full of love because where there is love, there is life
Born and Live in Indonesia
Businesswoman
Graduated as a Master of Business Administration  (MBA), USA
Appointed as a Guest Professor in Shangdong University of Art and Design, Jinan, China – 2014-2017
Curator and Editor of the Photography Book "Mata Indonesia" that is published by Candra Naya Photographic Society – 2014
Considered to be the pioneer in international salon in Indonesia since 2006 until now. Actively introducing, teaching, helping and encouraging many Indonesian photographers to get more exposure in international photography and to get photography distinctions.
FLASH BACK
When I started photography as a hobby in 2003, I never imagine that I will be seriously involve with photography.
I  love to travel and that is what I started to know about photography
In 2003, I decided to learn photography more seriously, changed my pocket camera to DSLR.
I took photography lessons, joined photo hunting, joined the photo clubs and started to join photo competitions, both nationally and internationally.
My interest subject of photography is about people and cultures. Even when I take landscape photography, I always tend to include people in my pictures.
As Indonesia is a cultural rich country, I travelling around Indonesia to take pictures of cultural events and festivals.
I visited villages, I meet and interact with many people from children to old people.
Photography has already become part of my life, a medium to express my artistic feelings, a medium to broaden my vision.
Photography has taught me about lives and made me become more sensitive to the people lives surround me.
Photography is a medium to share with others and a medium to meet many new friends.
"Share your smile with the world. It's a symbol of friendship and peace (Christie Brinkley)"
Position in Photographic Organization
Photography Society of America (USA)
PSA (Photographic Society of America) International Relationships Vice President and the Member of PSA Board of Directors – Dec 2017 – until now
PSA (Photographic Society of America) Region Director and Liaison Officer for Indonesia – 2008 – until now
PSA (Photographic Society of America) Ethics Board Review :  2014 – 2017
PSA (Photographic Society of America) Adhoc Enrichment Committee: 2016-2018
The Speaker in PSA Conference, Albuquerque , New Mexico 2014 and PSA Conference in Spokane, Washington 2019
Awarded as PSA international representative of the year 2012
Received Fallon Membership Award – 2018
The Fallon Membership Award is given to PSA member who has been devoted to promoting and sustaining membership in the Society through recruitment and the creation and implementation of membership activities and programs.
Received PSA Service Award – 2019
PSA Service Awards are presented to PSA members in recognition of outstanding service to the Society. These awards are not based on photographic performance, but are given for exceptional service to the Society via local, regional, national, or international efforts that advance the Society's Mission or contribute to the accomplishments of the Society.
Received Presidential Award – 2020
The President's Award is presented each year at the honors Banquet of the PSA Annual Conference to a deserving member who showstireless energy, time, and dedication to the Society. It is the Society's highest award that is given only to a member.
Royal Photographic Society (UK)
Chairperson of Royal Photographic Society Indonesia Chapter
Art Photography of Indonesia
Founder and Chairperson/Director of Art Photography of Indonesia, a non profit organization that connect, encourage, expand cooperation, collaboration and networking with photography organization and individuals both national and international to the development of photography in Indonesia
Photo Exhibition, Competition & Judging
Photo Exhibition
Join photo exhibitions in many countries such as USA, Oman, Thailand, Turkey, Austria, Belgium, Vietnam, Morocco, Bangladesh, China, Sri Lanka, Indonesia.. and many more
Photo Competition
Founder and Chairperson of Indonesia Salon of Art Photography (ISAP) , the first international salon in Indonesia that is recognized by PSA, FIAP and RPS.
Founder of Cross Continental Circuit (CCC), the first international 3 Countries Salon Circuit in Indonesia with a cooperation with Germany and South Africa. This salon is recognized by PSA and FIAP.
Judging
Judge in many photo competition both locally or internationally ; Austria, Australia, India, Vietnam, USA, Oman, France, Germany, Greek, Turkey and many more.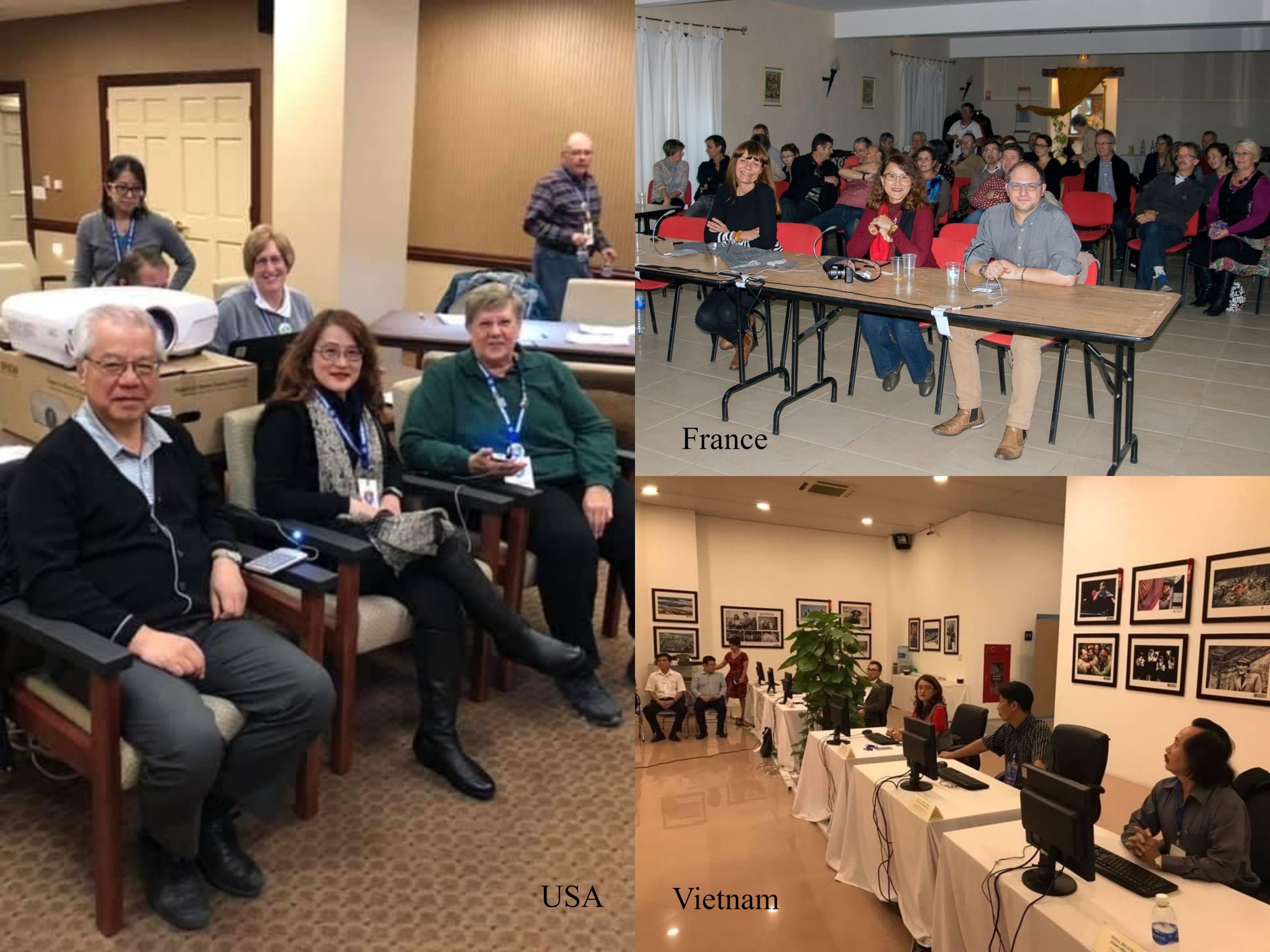 Achievement
Top Overseas EID Exhibitors in PSA Who's Who 2006,2007,2008,2009,2010,2011
Top Worldwide exhibitors in Small Print Monochrome in PSA who's who 2007,2008,2009,2011
Top Overseas Exhibitors in PID, Nature Prints, Digital Photo Travel, Photo Travel Prints, Photojournalism Projected Images, Photojournalism Projected Images, Small Monochrome Prints, Small Color Prints in PSA Who's Who in 2013
Award winning photographer, has more than 3000 acceptances in salon international and received more than 520 medals and honorable mentions from international and national photo competitions such as received Medal of Honors from Al Thani Awards, Qatar, 2011, Awarded Honorable Photography Award of the Year from Sille Sanat Sarayi, Konya Turkey – 2014 etc.
Received Adam Malik Award Trophy (Best Author) in Indonesia Salon Photo In 2009 and 2014 . The first female photographer who received this trophy.
Tourism Project
Steering Committee of International Photo Week Indonesia 2014 , working together with the Indonesia Ministry of Tourism and Creative Economy. This program was attended by 40 photographers from 25 countries.
Steering Committee of Wonderful Indonesia Photo Week 2015 , working together with the local government of Banyuwangi and Mt. Bromo. This program was attended by 20 photographers from 10 countries.
Steering Committee of Jailolo International Photo Week 2019 , working together with the Ministry Tourism of Republic Indonesia and the Regional Government of West Halmahera. This program was attended by 15 photographers from 11 countries.
Photography Distinctions

Photographic Society of America
FPSA (Fellow Photographic Society of America), USA : the first Indonesia photographer who receive this title.
This title is awarded for exceptional service to PSA and photography through organizational and administrative work and the dissemination of acquired knowledge through lecturing, publication of articles, instructing, and judging.

GMPSA (Grand Master Photographic Society of America), USA. The first and only Indonesia photographer who receive this title
SPSA (Silver Photographic Society of America), USA , Portfolio Distinctions PSA. The first and only female Indonesia photographer who receive this title
Federation International del' Art Photographique
EFIAP/p (Excellence Federation International del' Art Photographique) : the first Indonesia photographer who receive this title
Royal Photographic Society
ARPS (Associate of Royal Photographic Society), UK : the first female Indonesia photographer who receive this title
Global Photographic Union
GPU-Crown4 (Global Photographic Union) : the first Indonesia photographer who receive this title
GPU-VIP3 (Global Photographic Union) : the first and only Indonesia Photographer who receive this title
Federation of Photographic Society of Indonesia
A.FPSI*** (Federation of Photographic Society of Indonesia) : the first female Indonesia photographer who receive this title
Honorary Recognition
Hon.CNPS (Candra Naya Photographic Society), Indonesia
Hon.SSS (Sille Sanat Sarayi), Turkey
Hon.BPS (Bangladesh)
Hon.FICS (Image Colleague Society)
Hon.PSM (Malaysia)
Hon. FPPS (Bangladesh)
F.APU (Asian Photographer Union)